Oh hai~
I am Yuna o; not really , But I ADORE Her, and Tifa, and Rinoa.
If you don't say Aerith, unless your talking about her dying, then you should be alright.
I HATE AERITH
Of course, I think everyone got that by now Dx gah I hate writing these things... hm..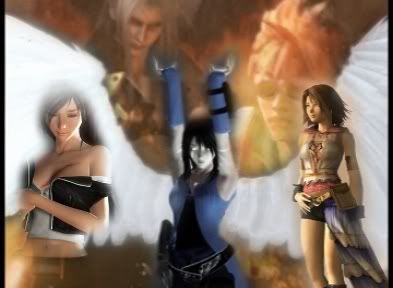 Tifa and Cloud forever , Aerith can go die multiple times, and die even more times.
Reminds me to go watch her death scene a few times.. hmm o;